Hey guys, welcome back and thank you so much for taking the time to read my blogs and watch my videos. Today I was lucky enough to post TWO videos but for the sake of this post I am only going to be talking about one of them. Look out for more info on my other video in another post (and believe me, you want to check out that blog post - so exciting). So this morning (and it is now afternoon when I am finally writing this post) I thought I would do a little run through of the new Project Life - Inspire Core Kit and a few of the Specialty Card Kits I picked up at Spotlight last week.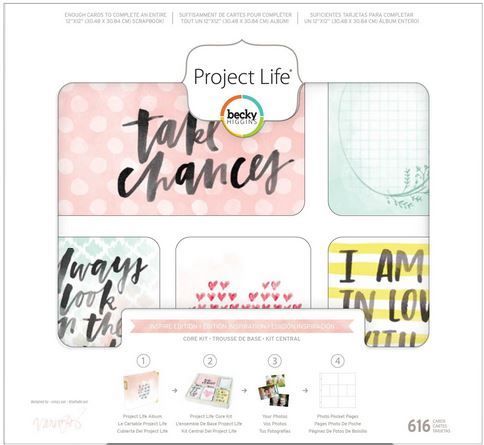 So the first thing you notice about the new Project Life Core Kits are the packaging. When I was showing my team leader at work the Core Kits she wasn't even aware they were the new core kits because of the completely different packaging to the old hard magnetic boxes. I just have to say this is one change by American Crafts/Becky Higgins that I most definitely approve of. Its so 2014 to keep your boxes and collect them and this change means that we are minimising our rubbish and pollution.
Some people have complained about how flimsy the box is, but honestly I have seen no real difference. You still get the same amount of cards, in the same tray they always came in, its just smaller and more compact and nice and light. To be honest I hated lugging those Core Kit boxes all the way down to the register after shopping, they were just so heavy.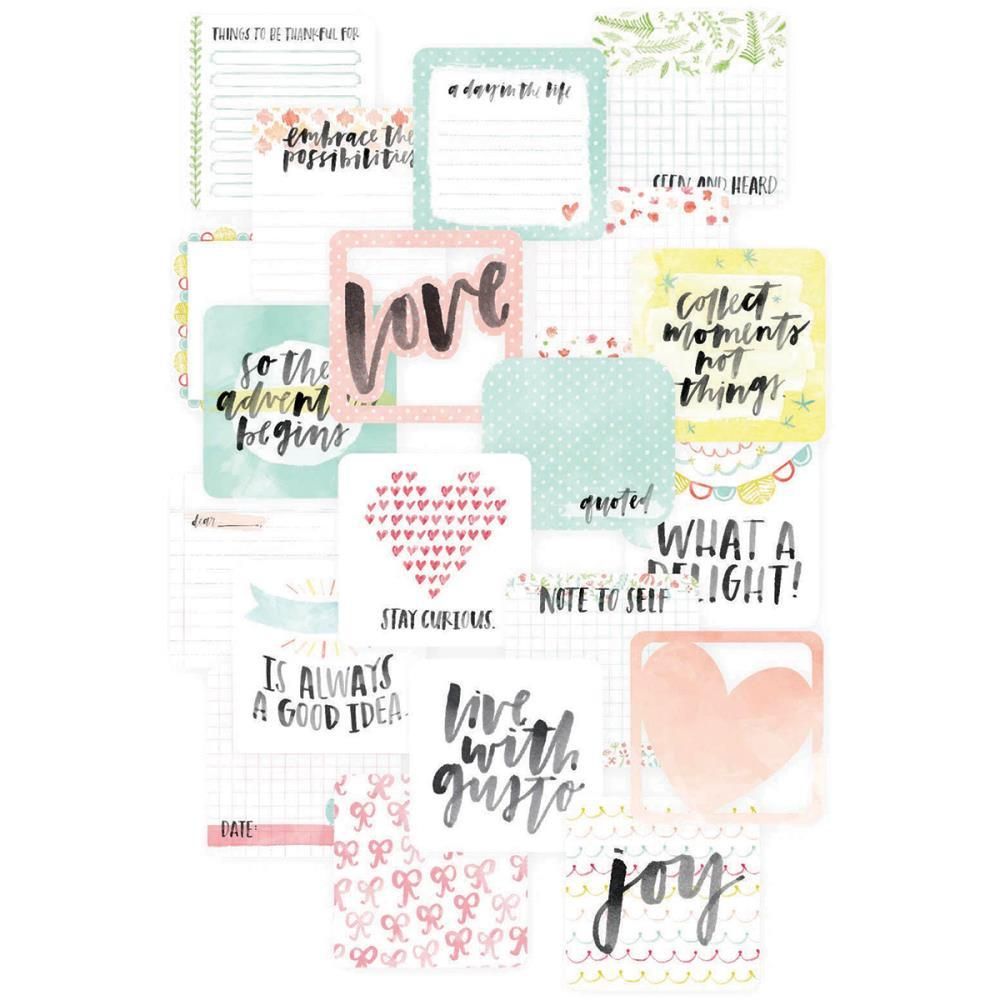 When I first saw these cards I fell in love. I loved the colours and the water colour feel and of course that brush script how could you not fall for it? But when getting the kit and opening it up I noticed that the colours were not as vibrant and unfortunately I doubt I will be using this core kit very much in my layouts. I will have to make a mental note to make sure I dip into the stash from time to time to get my moneys worth.
I really dont have much more to say about this kit. I still love the colours and everything but its just not my style. I am very much into the vibrant colours at the moment. So here is a quick haul video I did showing off the new core kit and a few of the Specialty Card Kits I also got at Spotlight on the same day.
So the first Specialty Card Kit I got was the High Five Kit and I just had to have this kit for ONE CARD... Thats right guys, 12.99 for ONE CARD!! That pink card with the gold foil!! I had to have it for our wedding album. Of course the others are pretty too and I will use most of them but boy I had to get my hands on that card. You can thank Kayla Renee for that one.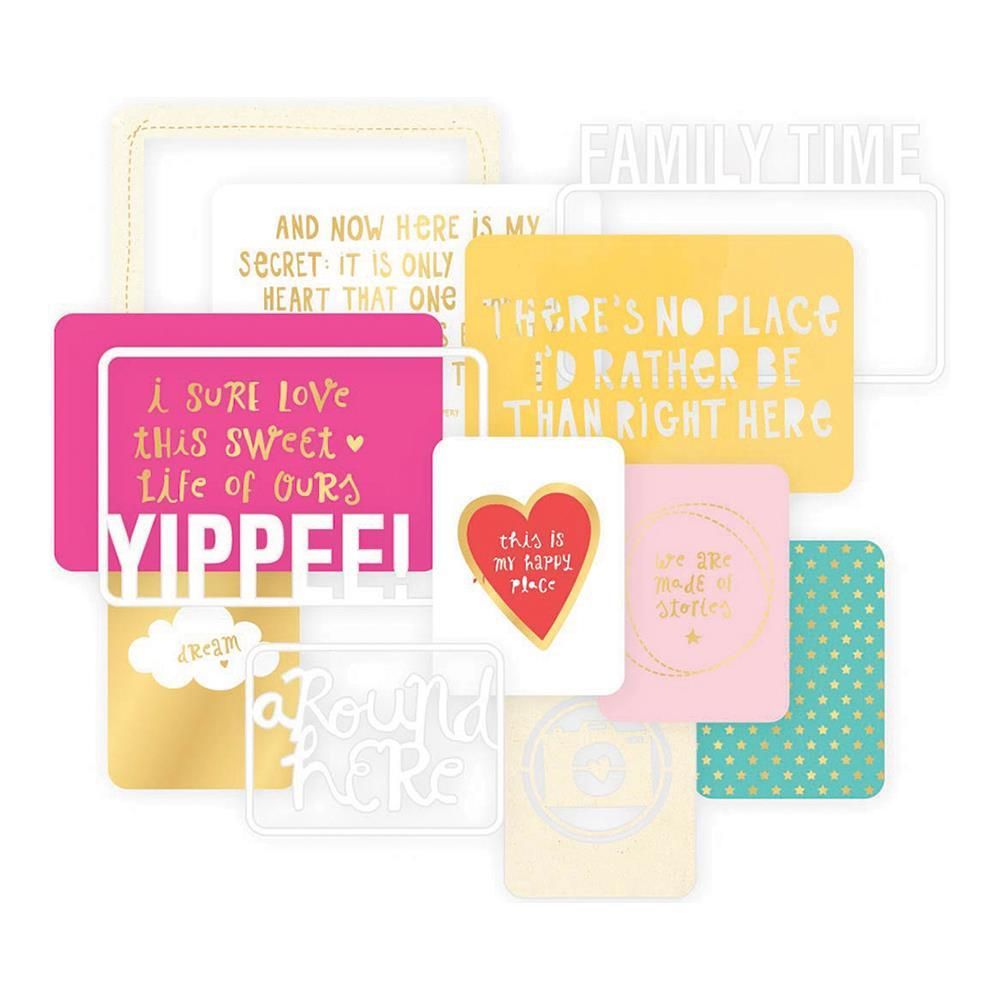 The second Specialty Card Kit was the Southern Weddings Kit. I absolutely loved the Core Kit and had considered getting it but when it came down to it, the cards were just not my wedding colours and so decided against it. These bad boys however are white with GOLD SILVER AND ROSE GOLD FOIL!!!! They are so pretty and perfect to highlight my wedding album!! Just perfect!!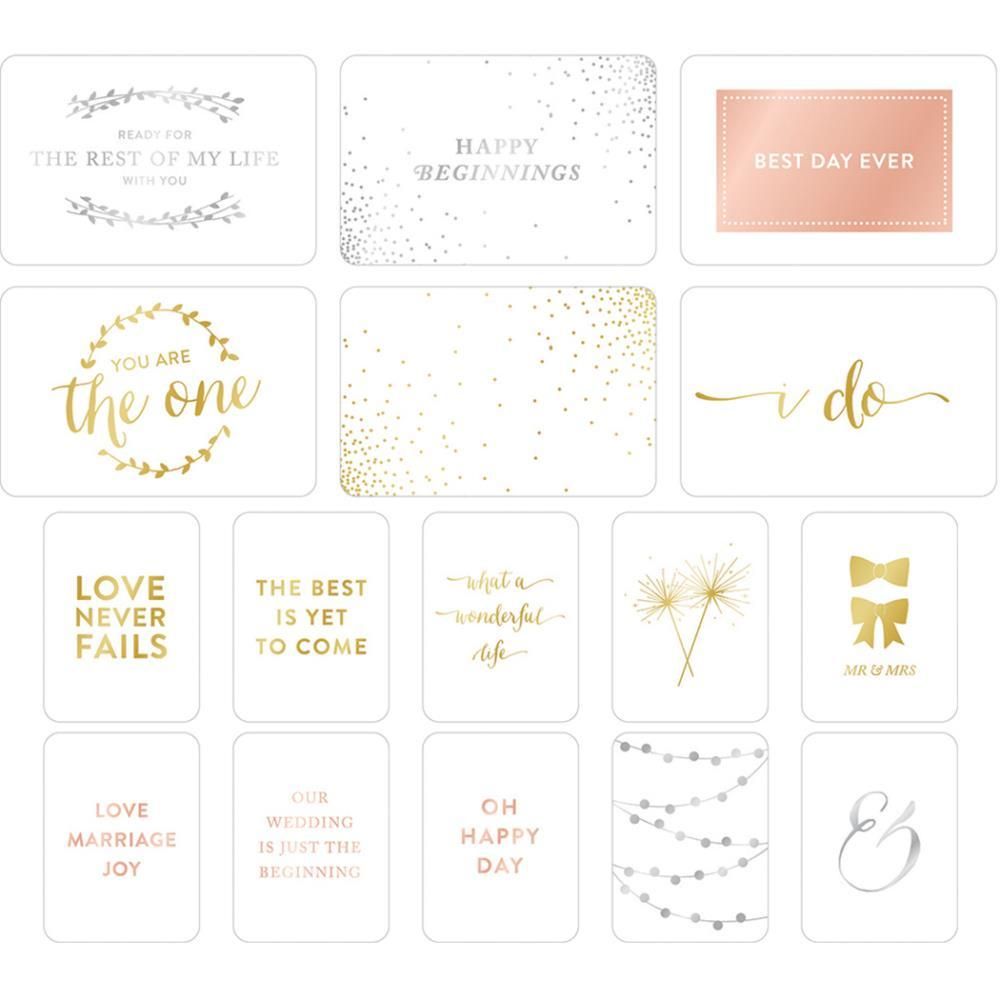 So that is all from me today guys. I hope you enjoyed that little run through of the three kits I have just purchased. Mind you, I did go back out today and get another few Core Kits and those videos will be coming soon!! Thank you so much for reading, watching my blogs and videos!! I will be back tomorrow with more goodness.
xoxo