Hey guys,
So big surprise!! (maybe, maybe not) with the opening of the store I decided it would be a good business decision if I went back to 12x12 scrapping as well as PL scrapbooking (bad decision creatively because all I want to do now are traditional layouts).
So these two layouts today are actually layouts I created and started at a local crop night. They are my first ever traditional layouts since my break from scrapbooking back in 2010. This first one is just my starter layout. I was experimenting with all the new trends in scrapbooking, watercolour, layering, gold, my silhouette cameo and the pantone colour of the year, radiant orchid. Although my orchid is on the more pastel side lol.
I absolutely adore the "you colour my life beautiful" cut file I purchased from
Wilna Furstenburg
and
iheartstudio
. It was basically the starting point for this entire layout. That and the beautiful pastel orchid coloured paper from
Studio Calico Lemon Lush
collection.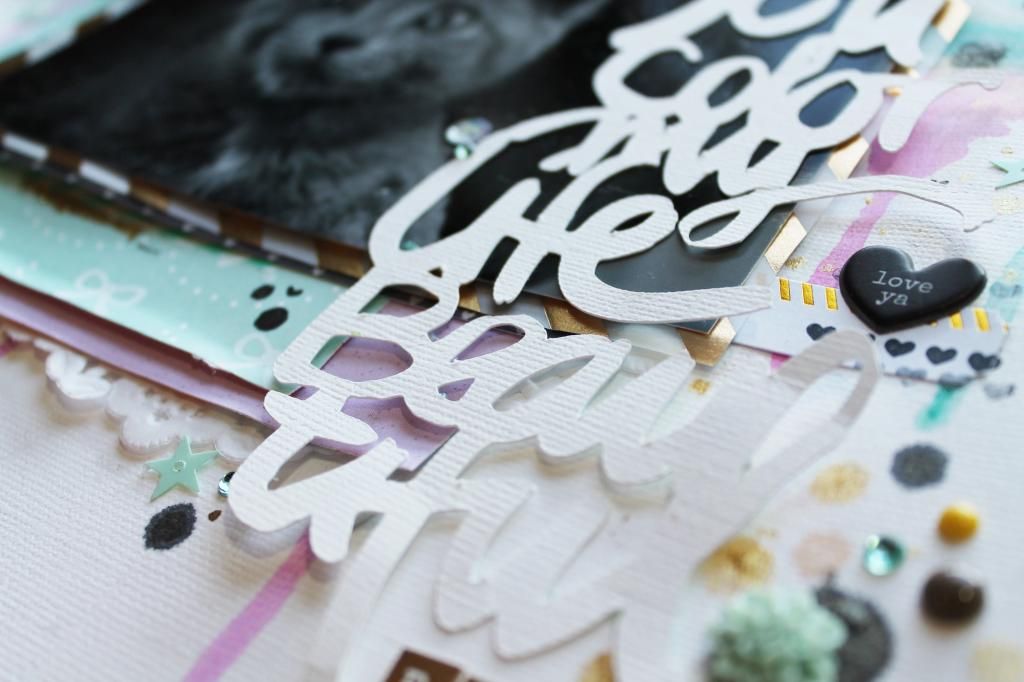 But as beautiful as I think this page is, it is not the main event. The main reason for this blog post is to show off my Frilly Masculine Manly page. The next layout is of a photo of my fiancee, Josh and lets just say he is not a fan of this particular photo.
But I don't care what he thinks, I love this photo and it makes me laugh and makes me smile every time I look at it. I started off working from a scrap lift of another layout for a cyber crop challenge but as time went on, I knew I had no hope in finishing it for the crop.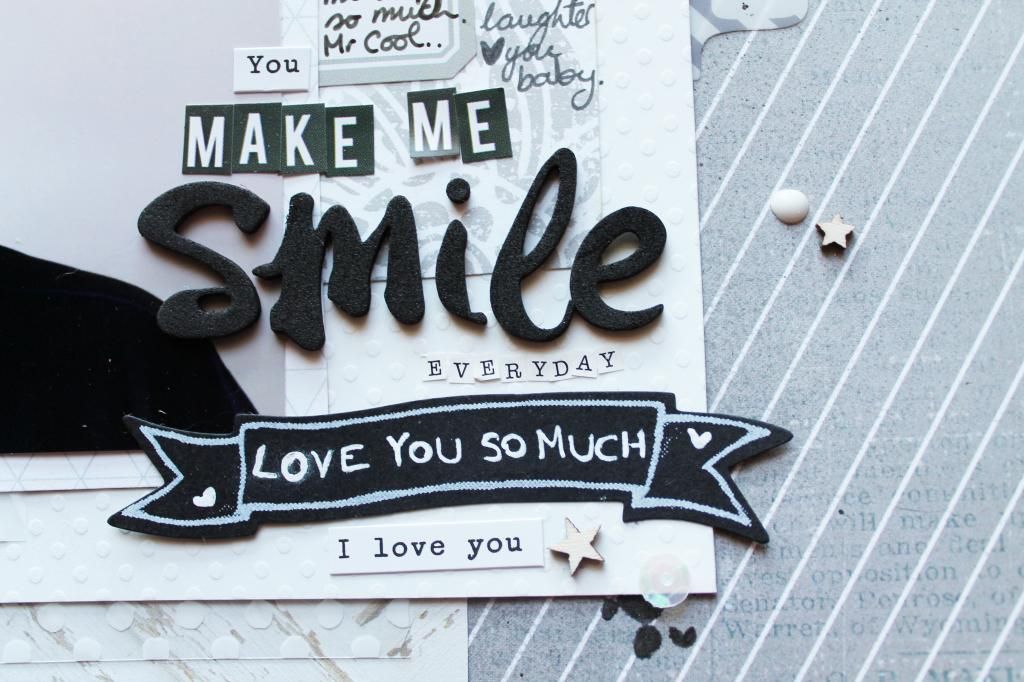 Then I went to finish the layout and film the process video, little did I know that the layout would remain unfinished on my desk for another week. This is probably one of the longest times it has taken me to finish a layout.
Anyway, back to the layout, I just love the subtle grey and white on white textures and layering in this layout. I wanted something simple, something that was neutral. I have a huge fascination with white on white at the moment and I loved just working with these papers and their patterns.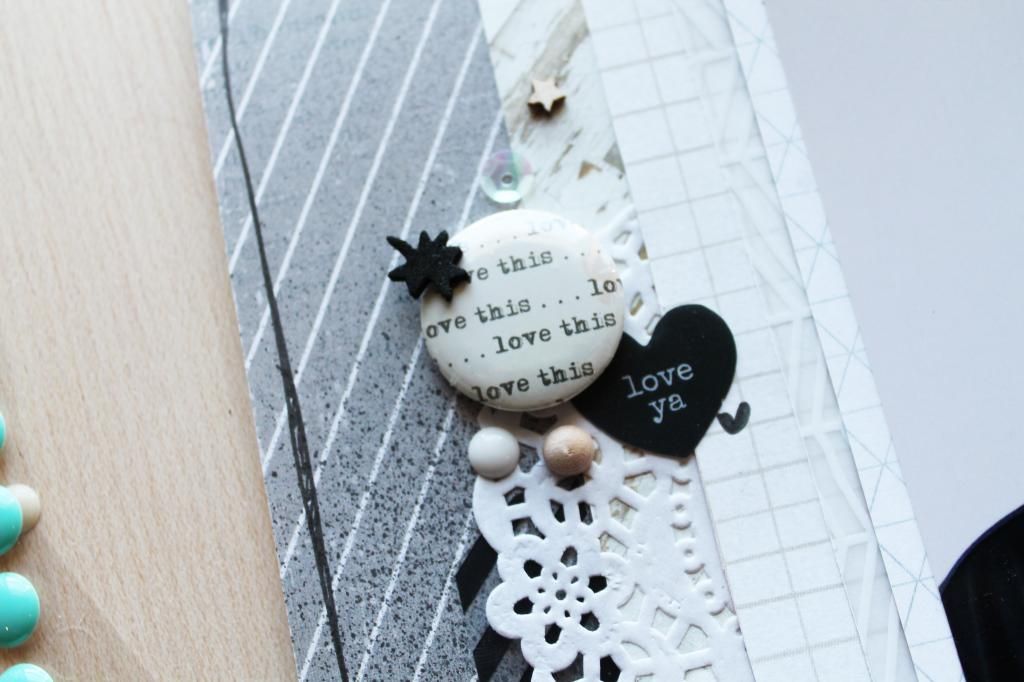 There are so many patterns, so many lines going here there and everywhere, but for me, for this layout, I think it actually works. Josh totally gave up on this layout as soon as he saw the photo, but then even more when he realised I had pulled out a white doily to compliment the layout. I stuck with the neutral theme and embellished in only white, black, grey and woodgrain. I think my style at the moment is to scatter embellishments all over the layout and form small clusters but not limit embellishments to those clusters... Is it working for me?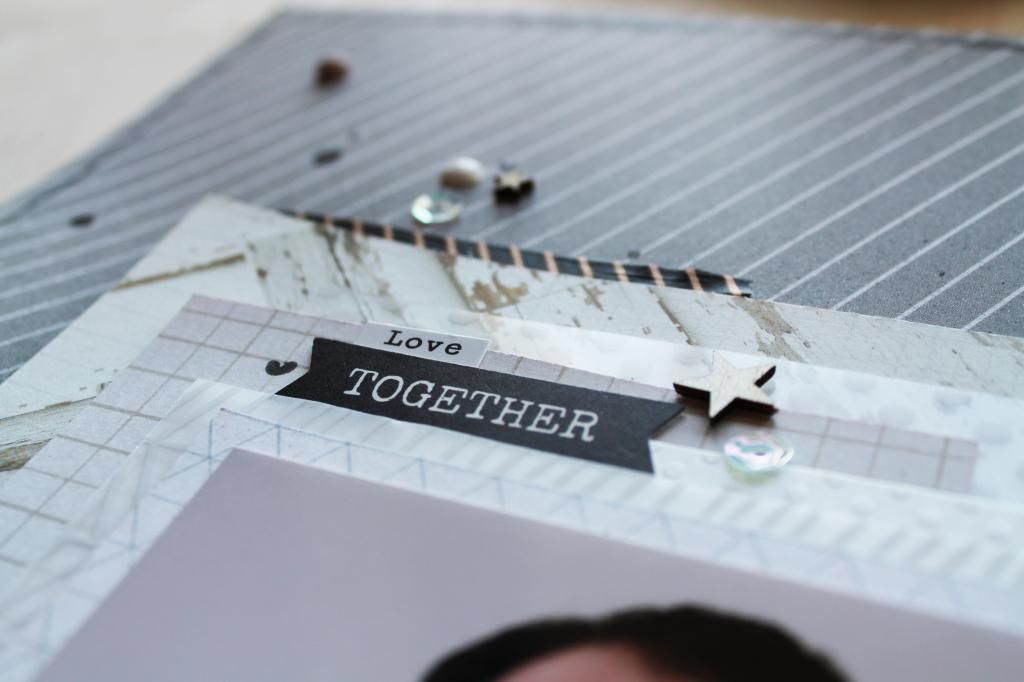 Finally, as always, I have my little process video showcasing the two layouts. The process is only of the Frilly Masculine Man but it shows off both the layouts. I hope you enjoyed this blog post.. What do you think of my first play with 12x12 after a long break? Did I make the cut? Would love to hear from you all but for now, sit back and relax this little process video.
Thank you so much for reading guys and I will be back soon xoxo