Hey guys,
I know, I know, its been waaaaay too long. I have just been super busy with all things life, wedding, and hey look I even had enough time to set up a little scrapbook business along the way. My bestest scrapfriend, Kayla-Renee and I have started up our own little kit club. It is only in its first month but if you would like to find out more about this wonderful little adventure, you can check out the
website
, or you can read a little on our
blog
.
For now though I am just doing a quick little update to show you what I have been up to creatively while I was gone. If you have noticed I have changed up the blogging structure of this blog and now I will only be posting creative blogs here on this page. I will also have crafty videos and personal life videos on my youtube accounts. You can find the crafty videos at
The Scrappery @ Youtube
and you can find my personal videos at
Naedaily @ Youtube
. The thing is I find youtube a lot easier than blogging but the scrapbook industry still demands blogs (I have no idea why) so with that in mind I am still going to try and post here.
So this layout actually comes in 4 pages.. This week was so jammed full with meeting new friends, meeting an amazing woman, Becky Higgins, travel and more. I wanted to capture everything but unfortunately didn't want an entire album out of the pictures so I just had to cull it down to two double page spreads and a few inserts.
You have probably already seen this layout, its an older one that I made back before the business was released but I just didn't get to posting it. Here is the insert of the layout.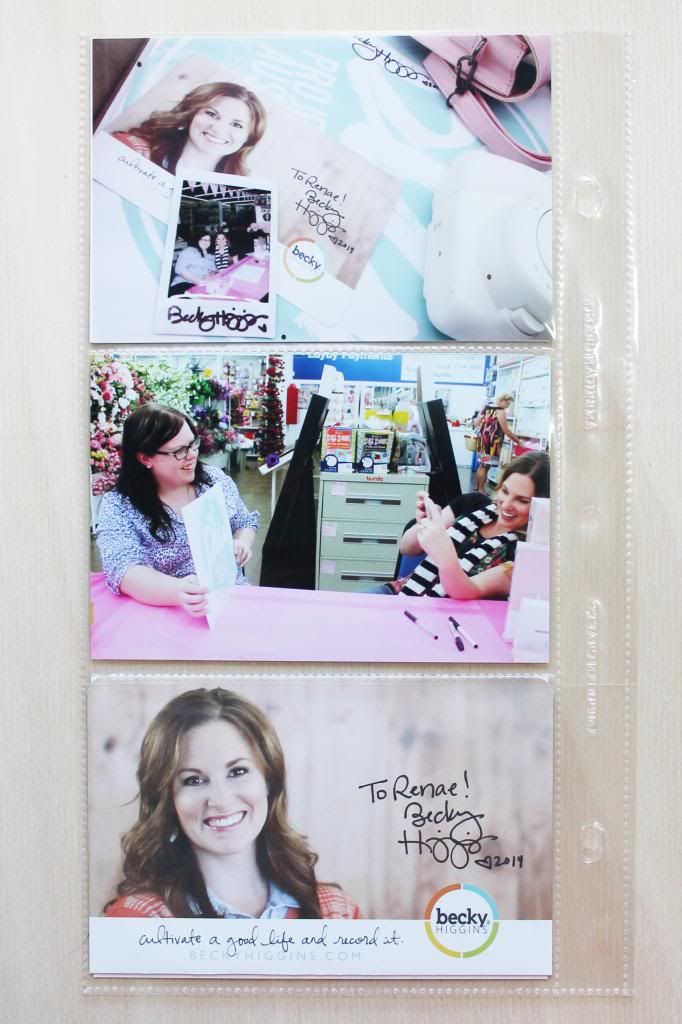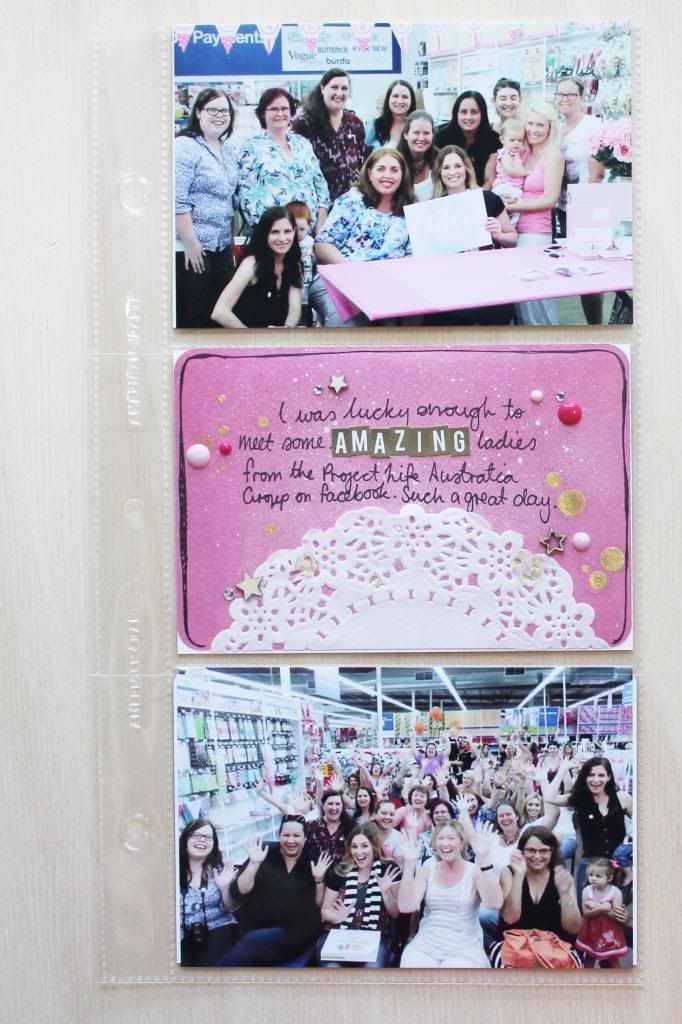 I kept all the memorabilia from the day (signatures and polaroid photos) within the layout as well as having room to journal some of the happenings of that day. It was one of the best days of my life and I just love how all the bright colours came together with my beautiful pink cards.
In case you are wondering, the cards come from the Kiwi, Blush, Plus One and Polka Dot Party Mini kits. They all worked together so beautifully, they look like they belong in one kit.
As always I made a process video and you can see that by heading over to the youtube channel or from the video I have below.
Once again thank you so much for taking the time to read my little blog and to watch my videos. It means the world to me. Dont forget to leave me a little love down in the comments. I love hearing from you all. Ill be back really soon with a few more little peeks at what I have been up to.
Until then,
Love you all,