No...
Like, a REAL problem....
I seem to be in this vicious cycle as a scrapbooker. The one where you just buy and buy and BUY more and more product. When I first started getting organised for Project Life, I swore I would keep supplies minimal. I only have a small scrapspace again and not a lot of storage. So now I have two problems! Too much product and not enough storage.
I have vowed that I will keep my products contained to the beautiful teal
Raskog trolley from Ikea
, but I have already out grown it. I know I just need to scrap more and make room for the product by using it but I am seriously inspired by product, colour and choice. If I don't constantly have product coming in, I get bored. Its bad enough I have only done 2 weeks worth of pages... I really need to sit down this week and do another page.
This was my trolley when I first bought it. All my product fit perfectly on the three shelves. It was amazing and made my scrap space so clean and tidy.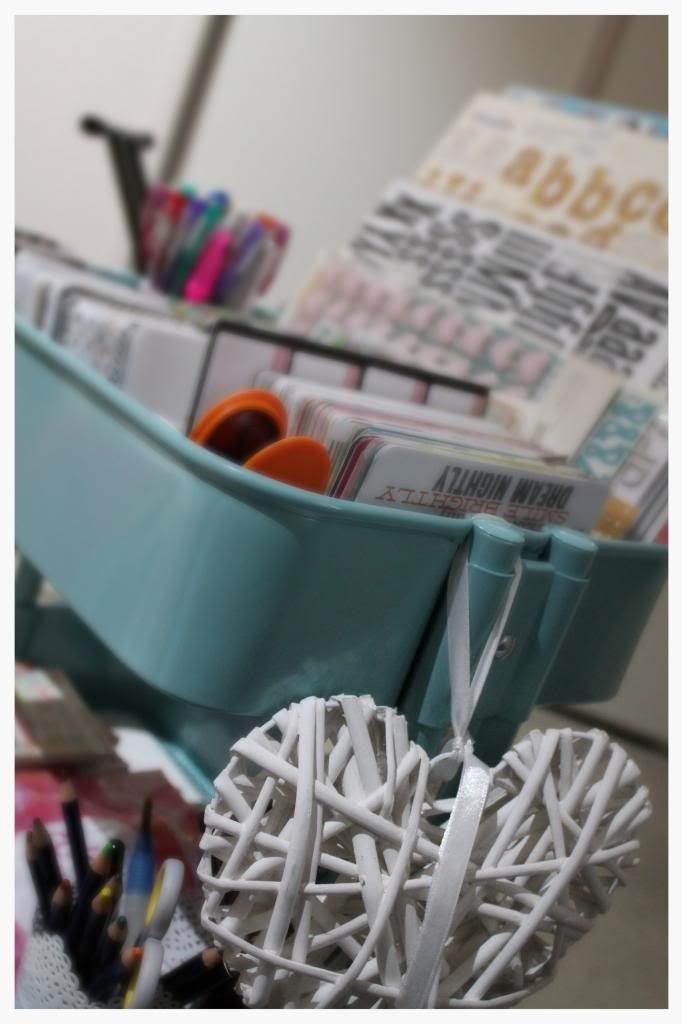 I had everything so organised and sorted in kits and such. I also had a cute little pot for my favourite gel pens...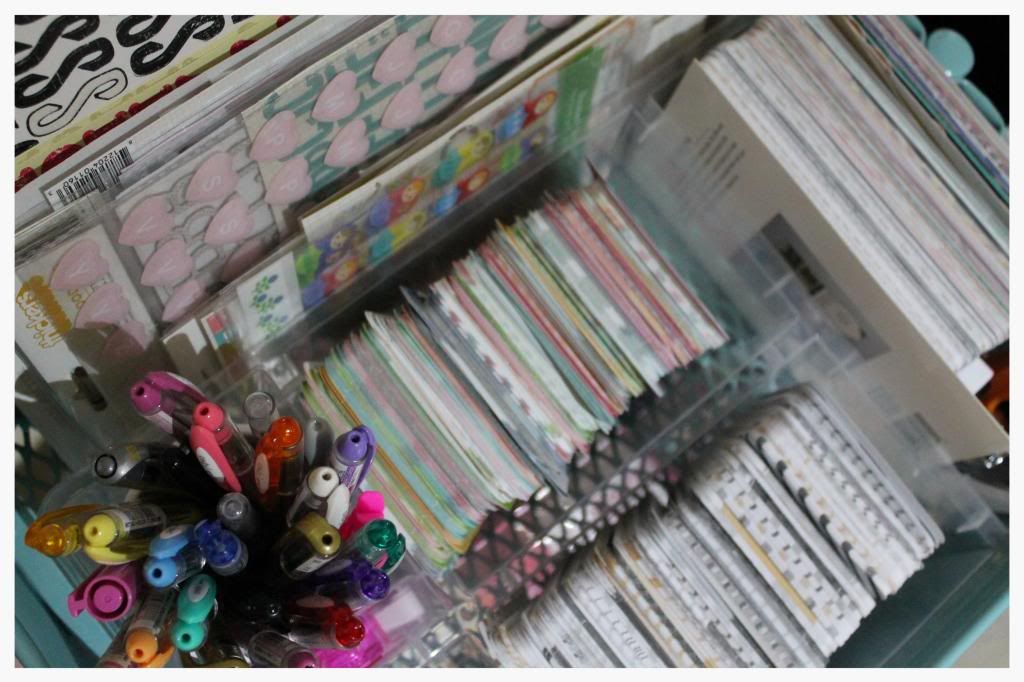 Now with three core kits and two mini kits, as well as a collection of cards I have purchased from the wonderful PL group on Facebook. I have now had to sort by colour. The cards now spill into two levels of the trolley. My pens are sorted on my desk and the lower level of the trolley holds my embellishments.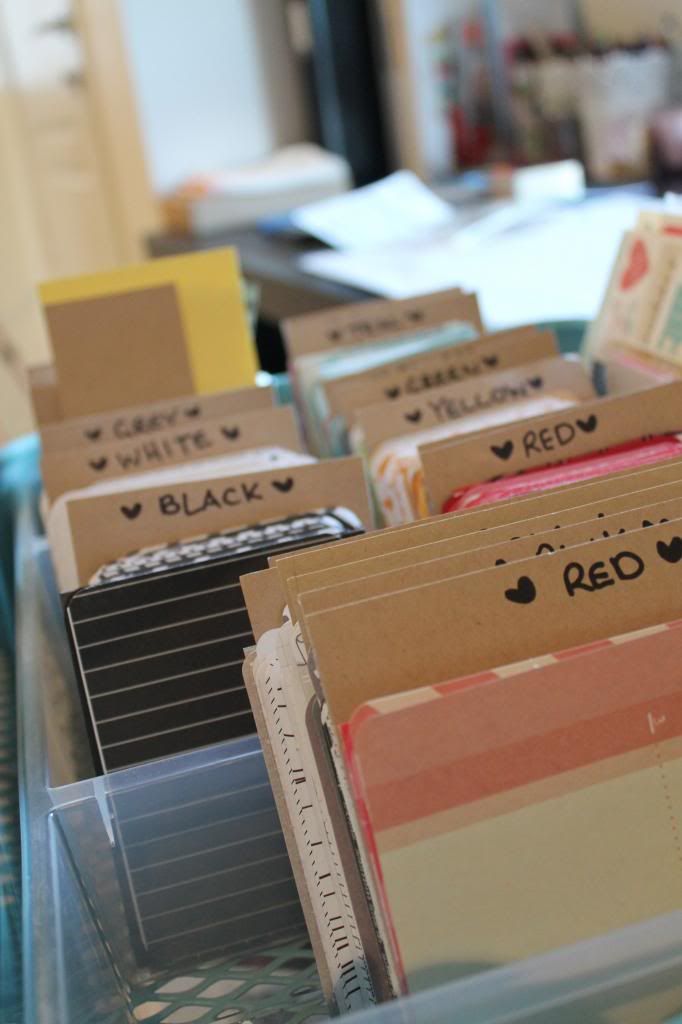 I just love how it looked in the trolley. I just had to share after I got all that lovely new stock today..... Here is a little looksies at the PL goodness I was able to pick up today from our local spotlight. I was able to use my VIP coupon today and get 100 dollars of product for only 60 dollars! It felt sooo good!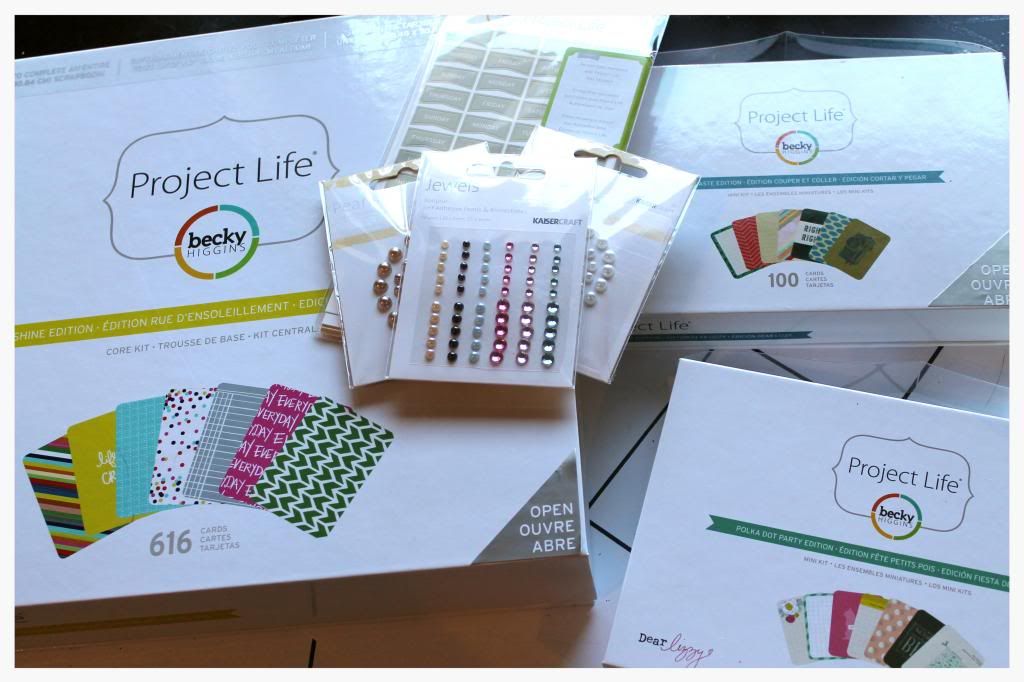 (sorry not the best photo or lighting)
Sunshine Core Kit, Polka Dot Party Mini Kit, Cut & Paste Mini Kit and the Grey Week Stickers as well as some amazing Kaisercraft goodies. Thats all for tonight guys. xoxo