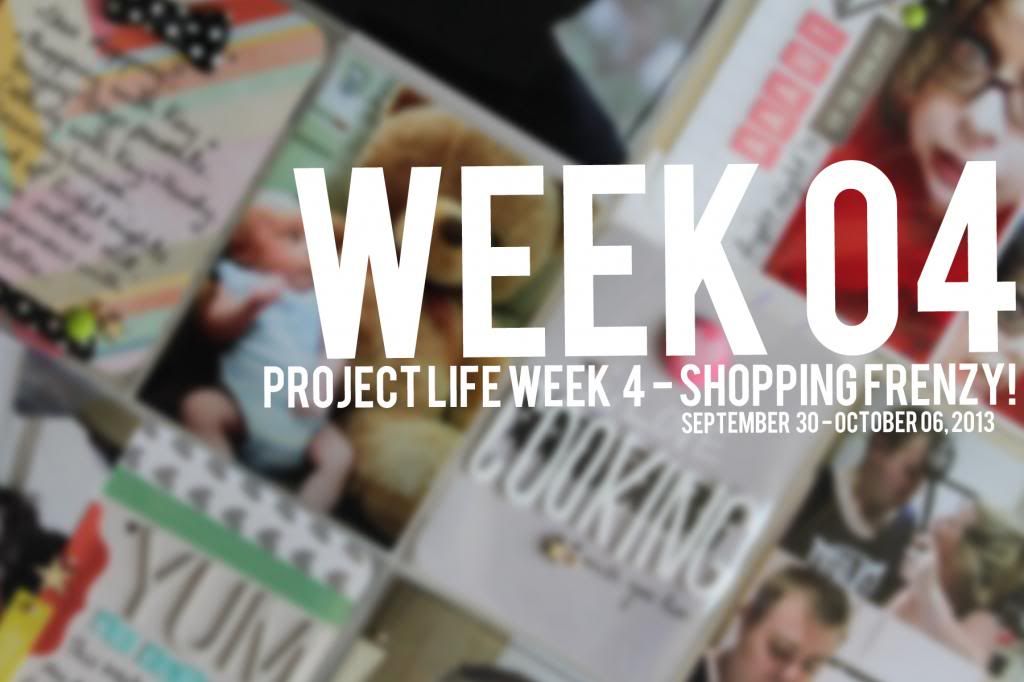 With all the rush and horror of the holidays, I finally got aback to scrapping and doing Week 4 in my project life album. For this week, I decided to stay away from the three colour palette I had chosen for my last three layouts and just let the colours fall onto the page however they wanted. I am not as comfortable with this layout but I am growing to love the more scrapbook look of this layout. Here is an overview of the complete double page spread!
Complete Layout
Now looking at it in photo form, it really is just a mish mash and I am not happy with that. Oh well, its done and I am not about to go back and redo it. I was just happy to get another week in the album and to see the memories actually starting to form. I love being behind and reliving the months that have just passed in scrapbook form.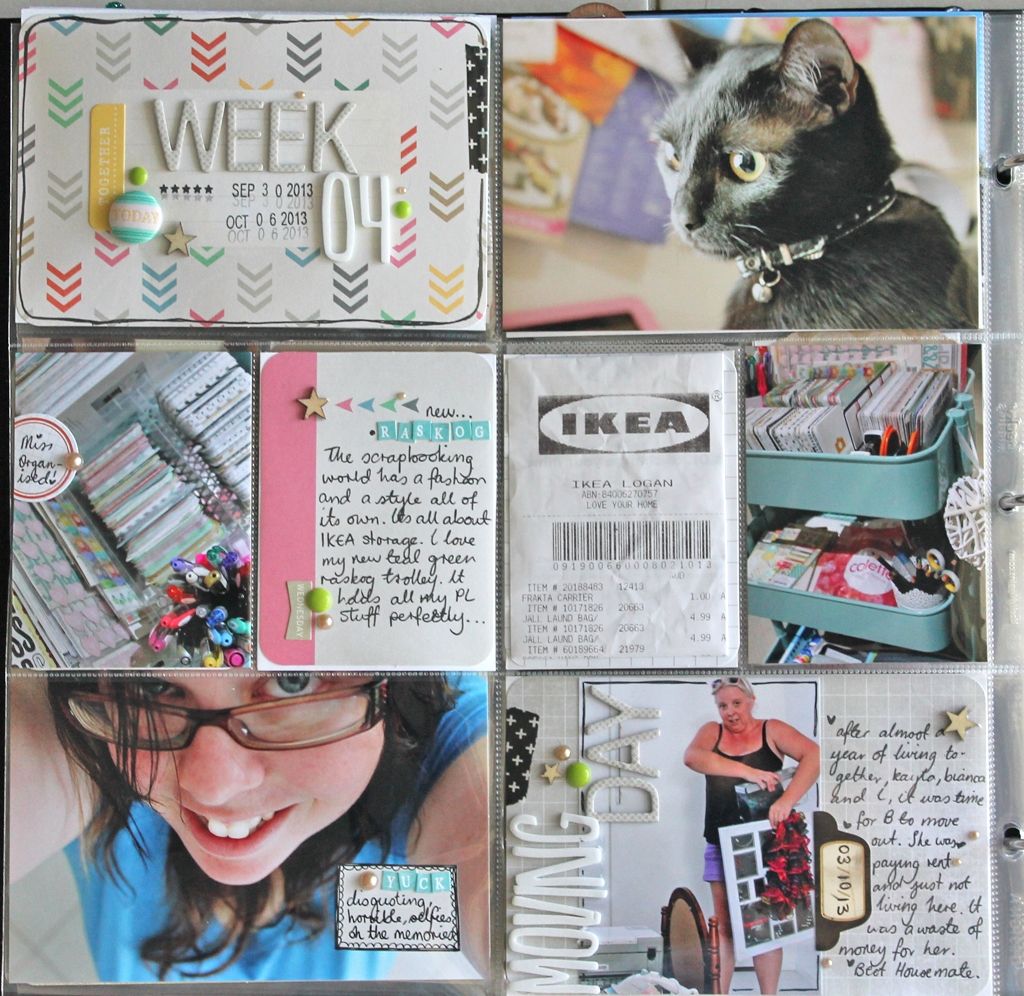 Left Side
This week I played a lot with the Cut and Paste Mini Kit. I loved the hints of colour on the somewhat neutral bases. I didn't want the title card to pop so much this week and instead, blend into the rest of the layout. I chose to tie everything together with a hint of black washi and my new favourite enamel dots in a chartreuse green colour.
Right Side
The only card i really actually like on this page is the I Love Cooking group with my sister and her boyfriend. It was just a fun playful night and without any journalling, it just tells the story perfectly. Some of the cards here are actually from the Sunshine Core Kit. I love the hand written style of these cards.
So thats it for this week of my PL layouts. I will try and get another layout done before christmas, but there is so much to do before we travel home for christmas (including buying more presents) I may just not get time to upload the layout to the blog, or I may not even get a layout done at all. You may just have to wait and see.
Thanks so much guys for your love and support.