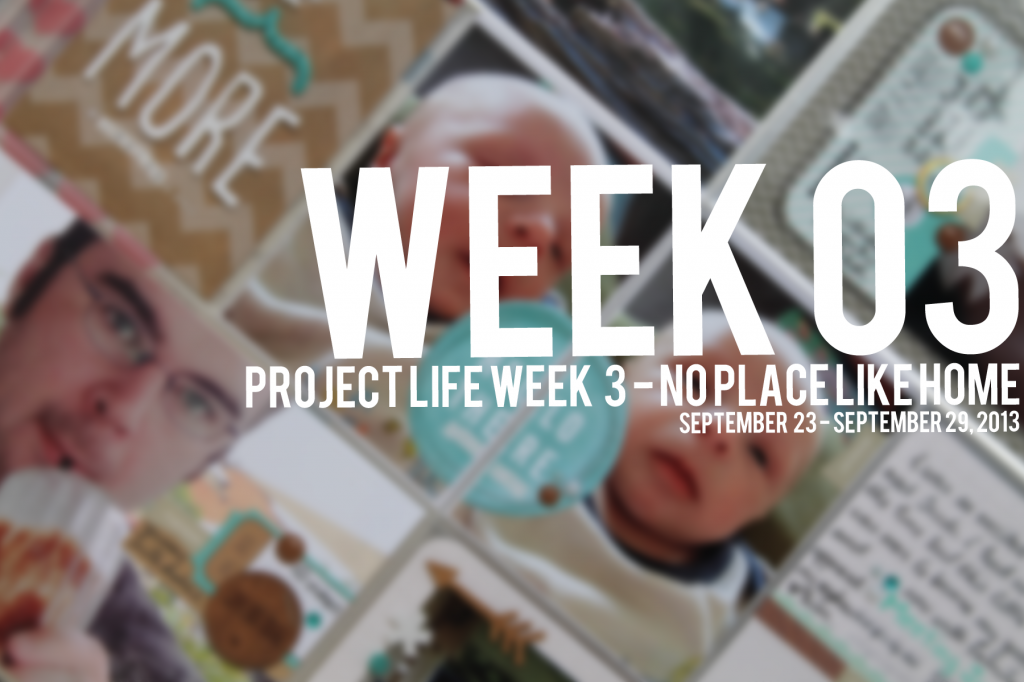 So onto Week 3. I promise there will be no more spam blogging from now on. I am just catching up on the last few layouts. I have to wait for photo paper before I can do the next few weeks of PL so for now this will be it. For Week 3, I went back to the good ole teal colour and then mixing it up with a few more natural tones like blue, brown and kraft. I really love how the colours in this layout really suit the images. Here's the overview: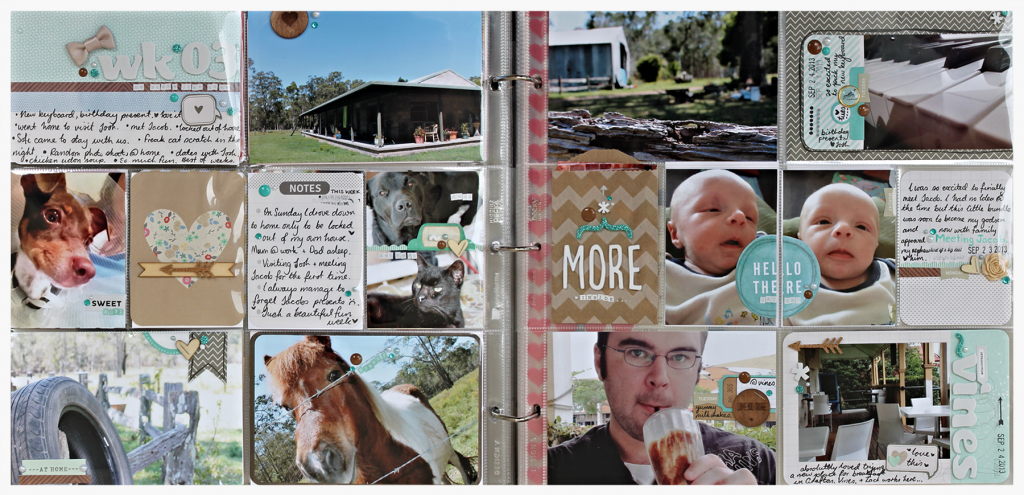 Complete Layout
I actually had a lot of fun playing with my new PL cards from the Dear Lizzy Polka Dot Party range. Loved the teals and squiggles. I also had a few little kraft bags that I got from
Harry Brown Designs
over at Craftumi. I will definitely be going back to get some different designs. They fit perfectly into a 3x4 pocket and are great for holding extra photos you don't want cluttering up the page.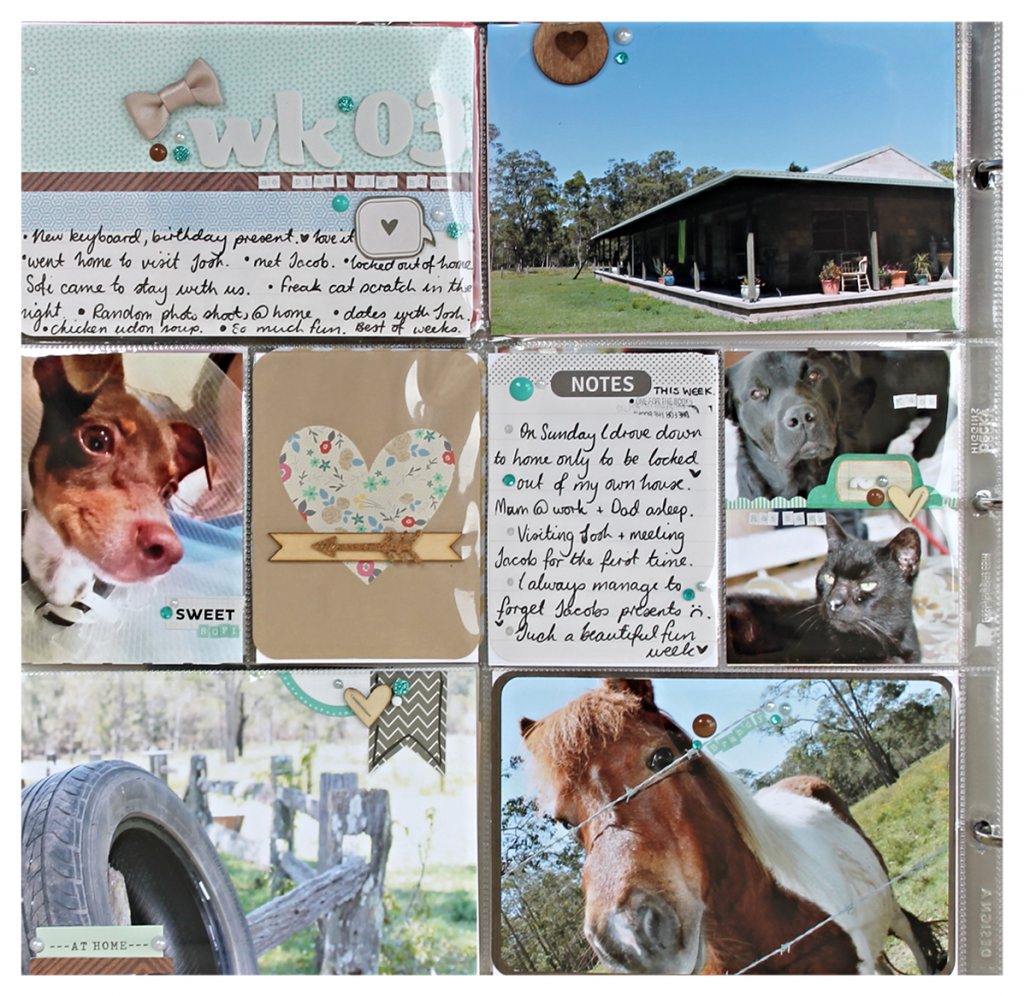 I seem to be falling into a trend now. I seem to make my title card and that sets the mood for the entire layout. I vowed that I would never do the 4x6 title card and just stick to 3x4 but I really do love having the extra space to play and scrapbook, rather than just embellishing photos. I tried to cut down on the embellishing this week and let the photos talk for themselves. Unfortunately I couldn't resist the need to embellish almost every pocket.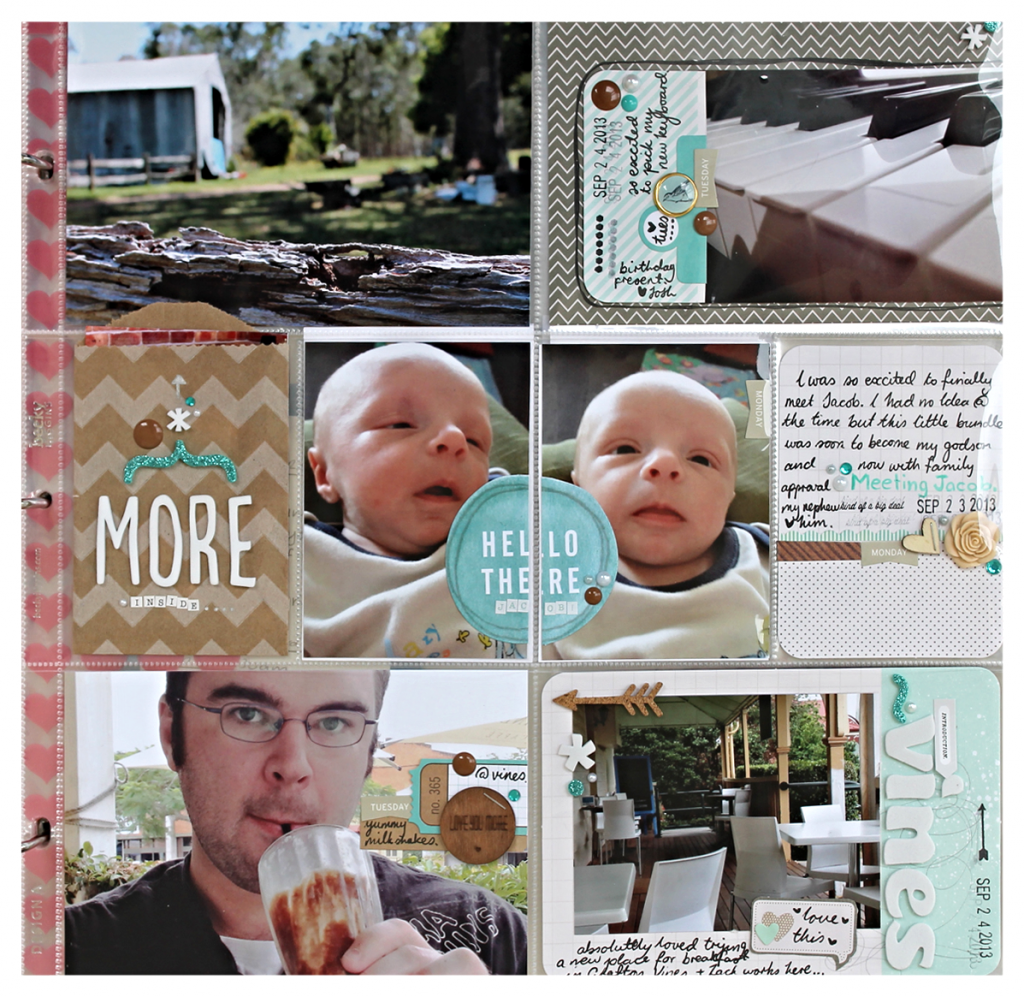 Right Side
I have been really dying to try cutting a photo in two and spreading it between pockets. I however was not ready to make that commitment today and instead, chose to do the same technique with just a sticker. Its amazing how this technique just brings two photos together and makes them interlink. I will definitely be trying this technique again and again.
I am even getting better with using the date stamp. When I first started using it, I could never get the complete date to stamp on the layout. I now have a scrap piece of paper under my layout as I work and always test stamp my stamps first before putting them on the layout. I find this works a lot better.
For now, enjoy the photos of my trip home to the parents house and I will be back soon with an update and hopefully a few new blog posts. Thanks so much to all of you who have been commenting on my posts. Its so nice to get some feedback and responses to my layouts.