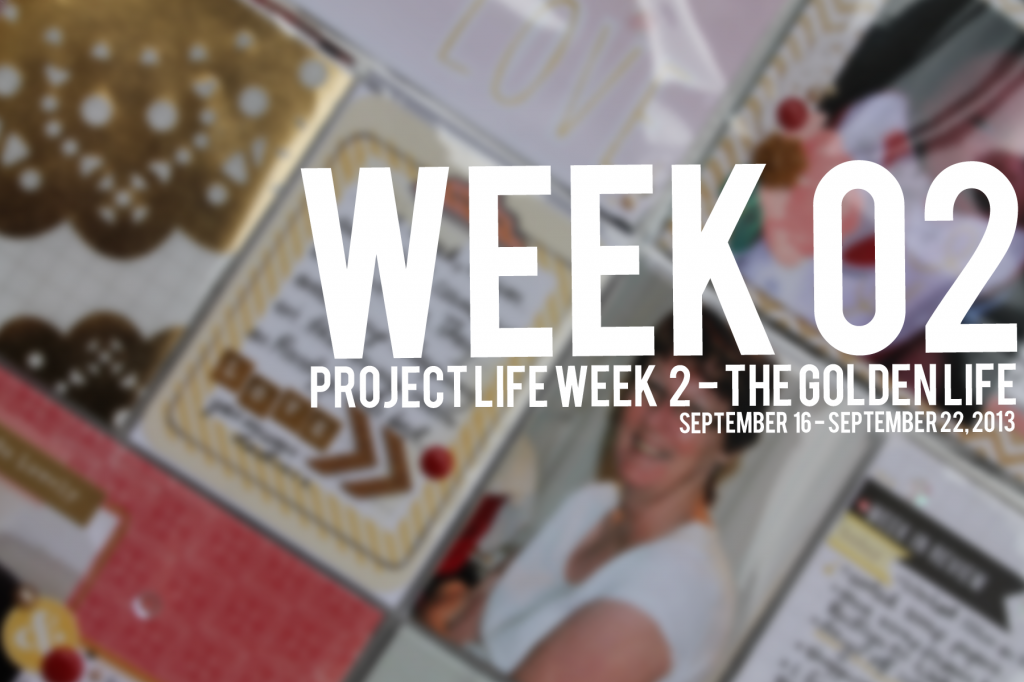 So its onto Week 2. I have been really slack with the whole updating the blog with my layouts. In fact, Week 1 and 2 layouts were made before I had decided to even do a blog again.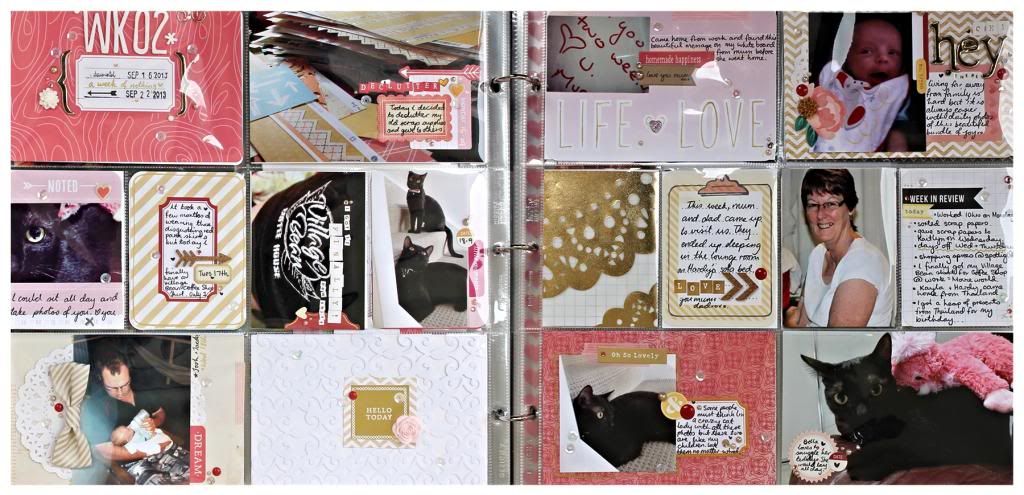 So this week I went with something a little different. I was inspired by the bright reds and woodgrain of the title card (one of the title cards in the honey core kit). I drew my inspiration from that and when I had completed that card, everything just fell into place.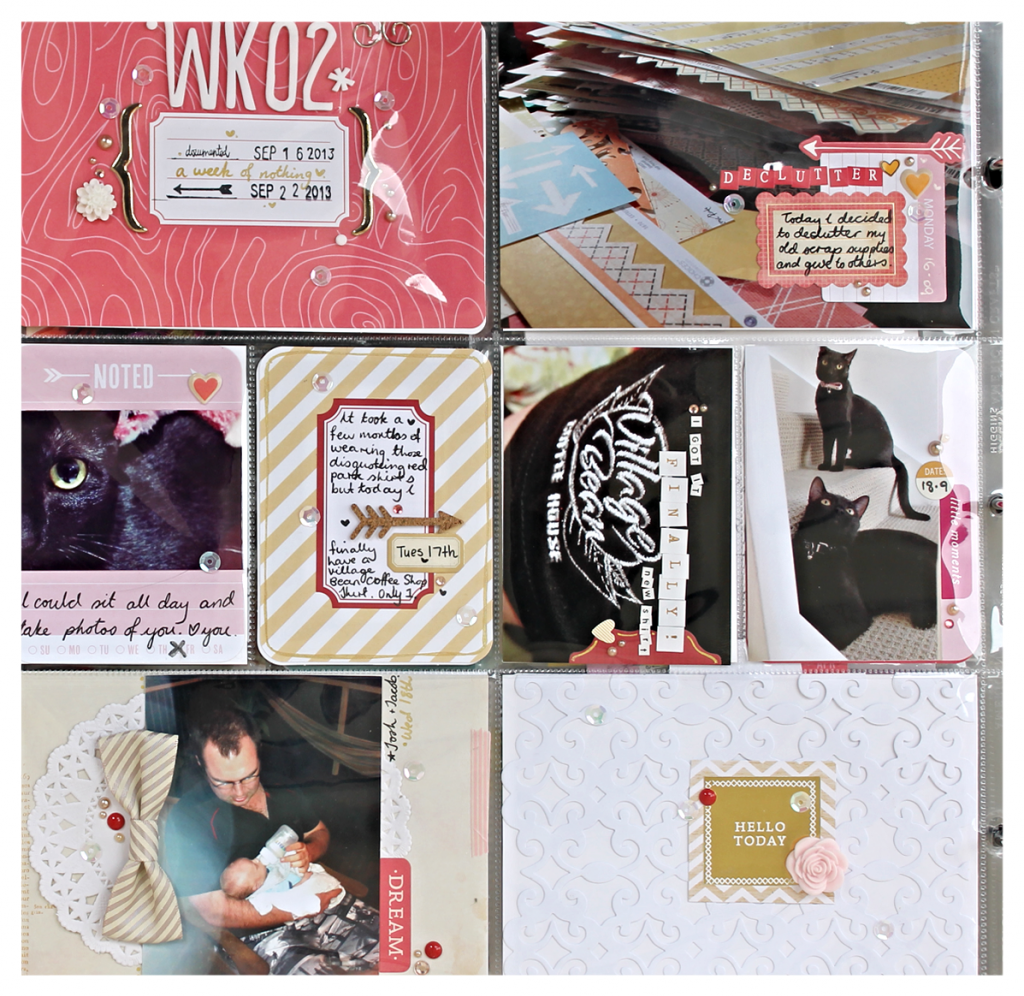 Left Side
I also played it up with gold. Something I don't do often but apparently, gold is in at the moment, especially with the
Dear Lizzy Flea Market
range. I also played with a few transparencies and laser cut papers to make some see-through elements. The effect wasn't as amazing as I thought. It is really hard to keep a transparent image on both sides of the layout. I found that I just backed them with white paper just to allow more room to move on the next weeks layout. One day, my challenge will be to make a see-through pocket work on both layouts.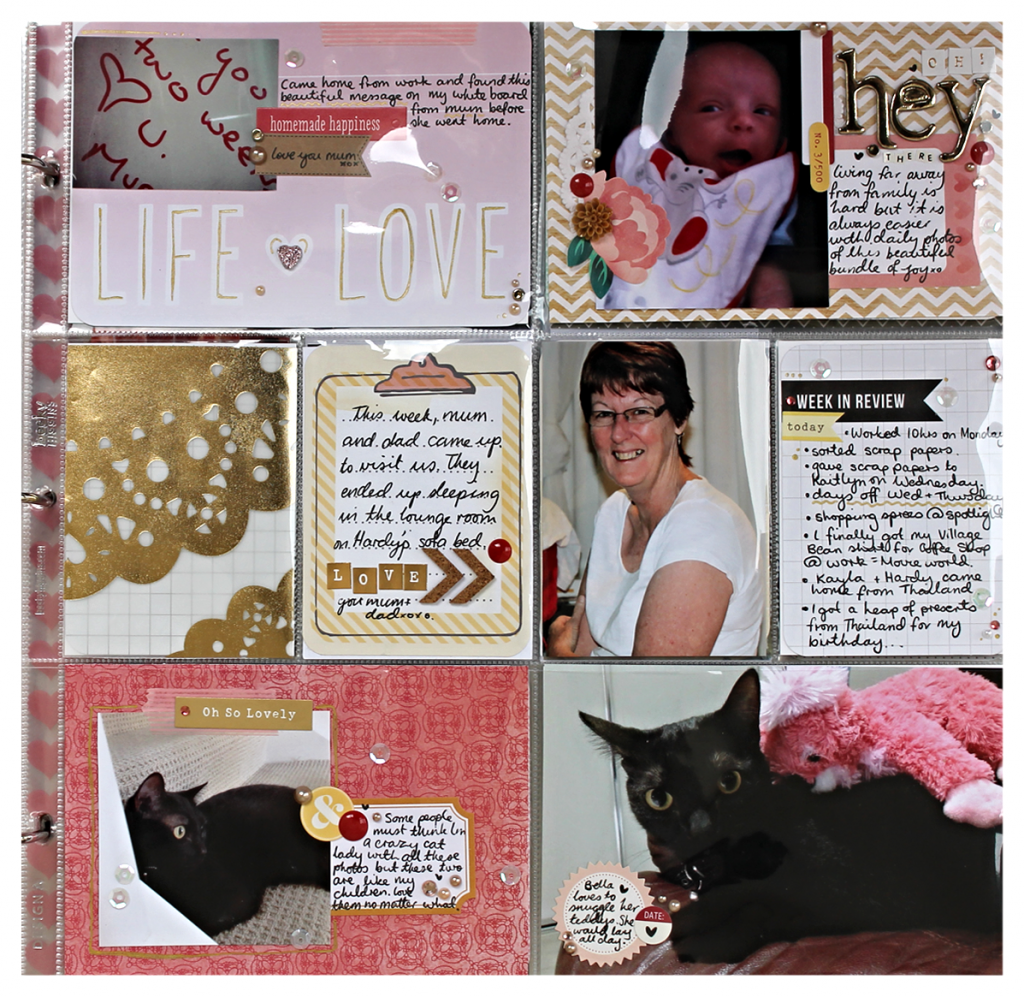 Right Side
I absolutely loved using the gold doily vellum from Dear Lizzy. Even with the grid paper behind it, it still looks cool. The top pink card was a little difficult. I really loved the colour but the "life - love" text was so large and yeah... I really didn't know what to do with it. My first idea and suggestion from a fellow PL'er was to stitch over it with a sewing machine. Instead, I decided to play with the gold and just do a little doodling over the top. In my 12x12 days I was a serial doodler. I am trying to cut back on that in PL as this day and age I am preferring the cleaner layouts. It will never leave me though.
Anyway, thats it for Week 2. I know I am uploading these fast but I want to get them up so that I am not behind in my blog as much as I am with my PL. Have a good night guys and I will be back tomorrow with my Week 3 layout.