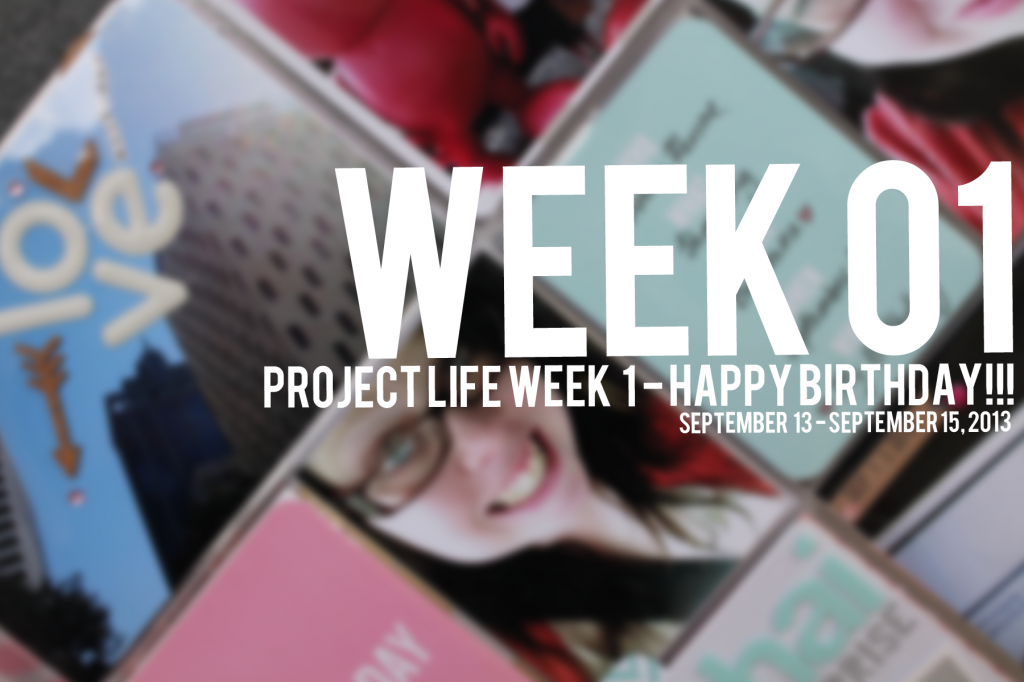 So its finally time for me to make the update posts for what I have been creating over the past few weeks. Unlike most Project Life Scrapbookers, I started halfway through the year. My week 1 fell in September and I chose to celebrate my birthday with the first layout of my album. It was the best birthday I have had in a long while. So much happened and it was so easy to fill the double layout. I was even able to put in a few little inserts to this page. Here is an overview of the layout: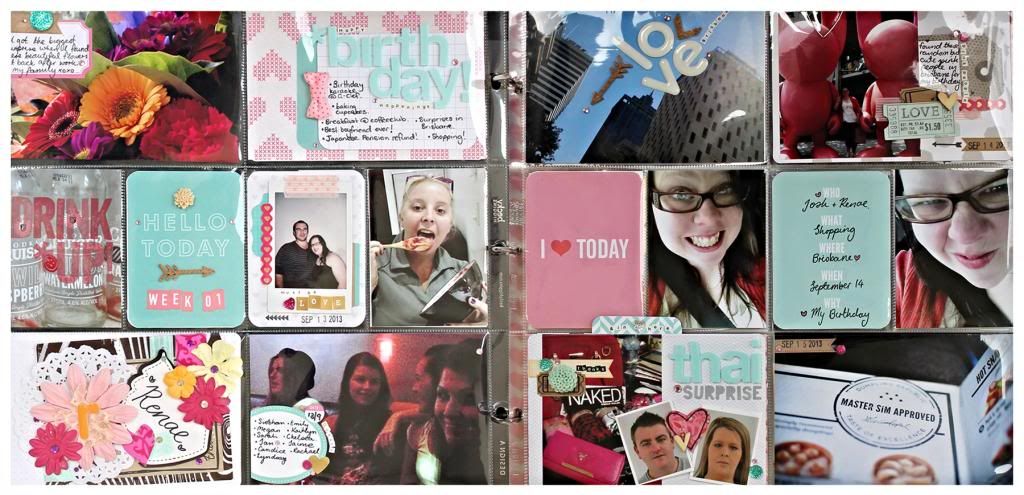 Heres a little close up of each side of the layout. I used a combination of different products including Becky Higgins Project Life (midnight and fifth and frolic), thickers, snap label stickers, washi tape and other stickers and such.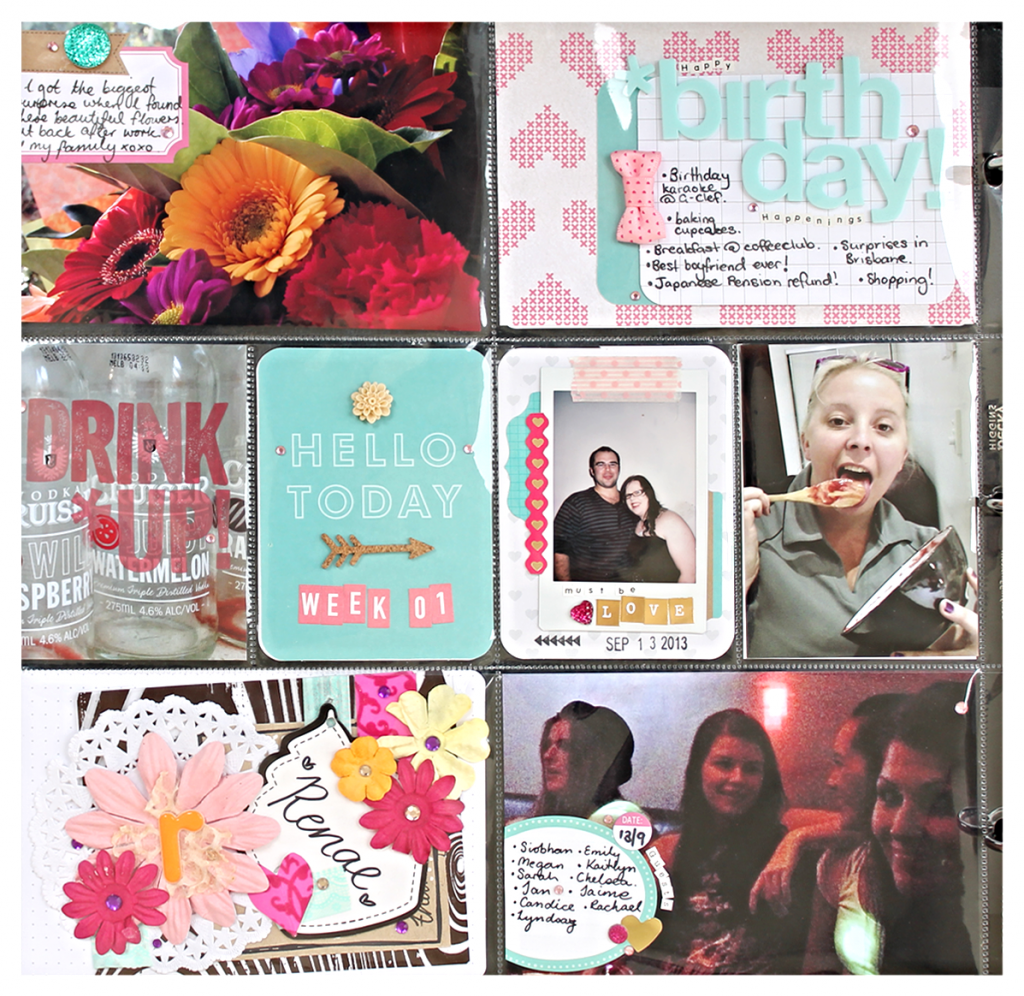 I just love teal, pink and white together. It is my favourite colour combo at the moment. This layout is basically a collection of most of my favourite scrap products at the moment.
Also if you were wondering. The hand scrapped card down in the bottom left hand corner of the left side is actually a sample of the cards I made as a thank you for my friends who attended my birthday party. I also made cute little cupcakes and put them in boxes with their own personalised cards. The girls absolutely loved them, even though they were confused as to why they were getting the presents when I had specifically said no presents! Im a gift giver, not a receiver.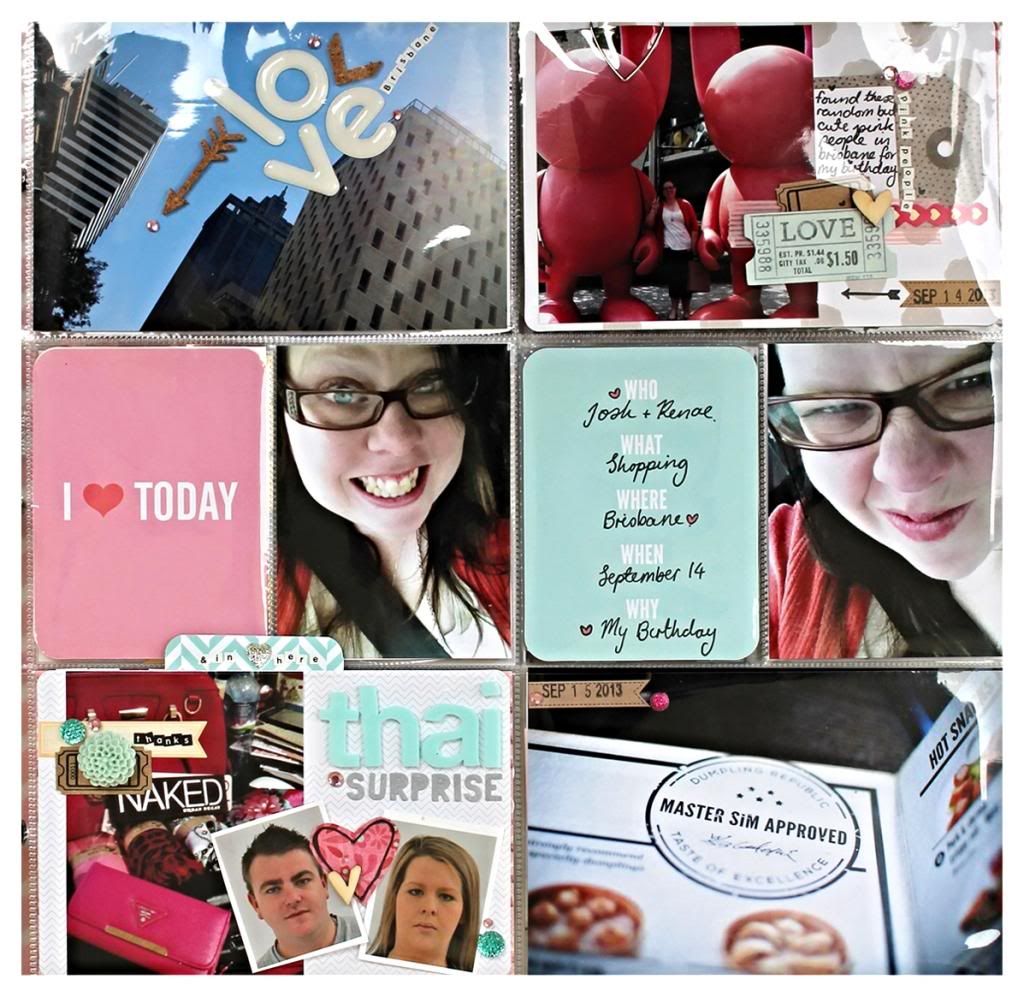 Right Side
If you look at the bottom left pocket of the right side, you can see a small little tab sticking up above thai surprise. This is where I stored all my journalling for those photos in what was a really photo heavy week.
Please excuse the glare guys, I am new to taking photos of my project life layouts but with the help of some of my lovely friends at
Project Life Australia facebook page
, I have been able to fix the problem and when I take photos of Week 4 layout, hopefully you will notice the difference.
So what do you think guys? Not my best effort, but not too bad either for my first layout after 4 years away from the paper and stickers. I am really enjoying this process!!
Onto week 2!!!